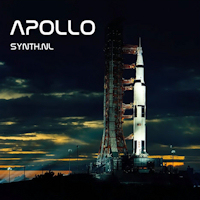 I have good news for all of you living overseas (well from my point of view). My Apollo album is now also available on CDBaby.com. If you order the CD there from outside Europe it will save you serious on the shipping costs. I think this is just in time for your Christmas Shopping ;) You can also download it as an MP3 download in high quality if you don't want to wait.

You can find it on this URL: http://www.cdbaby.com/cd/Synthnl3

My other CD's are also for sale on CDBaby.com of course you can find them on this URL: http://www.cdbaby.com/Artist/Synthnl. Thanks for your support!
More info on Apollo and other sales links on http://www.synth.nl/Apollo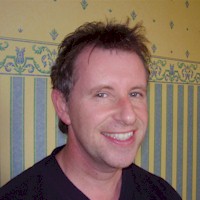 On Sunday the 6th of November 2011, Bruce Gall did a 2 hour Synth.nl Special on my music. He played all 12 tracks of my Apollo album and we did an extensive interview between the tracks. The show was broadcasted on AR FM. With kind permission of Bruce, I put a copy of the interview on my website. I shortened the music and removed most of the commercials so that it is easier for you to listen to the interview. You can find it on my website on this URL:

http://www.synth.nl/interviews.

There you can also find my previous interviews. I hope you enjoy it, at least I did :)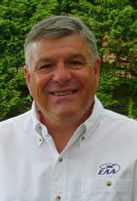 Recently I did a very nice interview with Terry Hawke during his weekly Hawkes Chill Out Sessions at Harbourough FM

We especially talked about my new 'Apollo' album and what it means to me, but of course some other stuff as well. You can find a copy here:

http://www.synth.nl/interviews

Next week I'll do another interview with Bruce Gall on his Sunday Synth radio show. I'll try to record that as well, but you can also tune in live on Sunday 6th of November from 10-12 AM (UK time) at http://www.arfm.co.uk

I hope you enjoy it! At least I did :)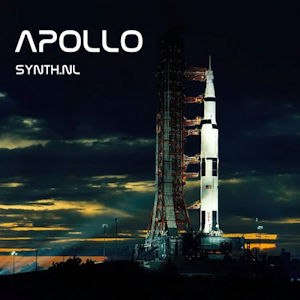 Yesterday I released my fourth solo CD. For this album, I was inspired by the Apollo Moon missions, undertaken by NASA during the 60's and 70's of the previous century. Since I was born in 1969, the same year that Neil Amstrong set foot on the Moon, I have always felt a very strong connection to this event. Listening to this album will take you on a voyage from the Earth to the Moon and back again. Many of the astronauts that actually took this journey have stated that they went up there to discover the Moon, yet really discovered Earth. Before Apollo, no-one had ever traveled far enough away to actually see the whole planet in one view. Pictures of that beautiful blue marble floating in space have become famous the world over and have made mankind feel more interconnected than ever before. In my opinion, the Moon landings represent human's greatest technological achievement up to date. I really hope to live the day that we will be able to return there.The album was released by Groove Unlimited at the Electronic Circus Festival in Gütersloh Germany on the 1st of October 2011. You can find more information, sales links and sound clips on this URL: http://www.synth.nl/Apollo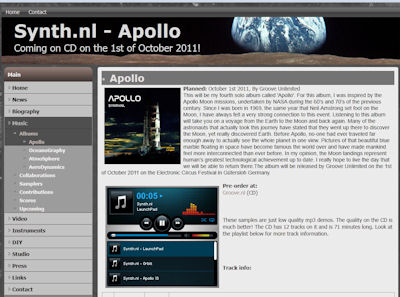 It is always very scary to put a new album out there in the wild, but I guess waiting won't make it less scary ;) So, today I decided to put 5 tracks online for you on my website. Just like it did with  my previous albums these are Low Quality MP3 files. The Quality on the CD will be much better and there are 12 tracks on the CD with a total length of 71 minutes. I selected these tracks, but I could have taken others as well. I think the album is very varied so it is difficult to take a few tracks to represent the whole album, but I guess this will give you a rough idea. The tracks are in a Flash player, so in able to hear them you will need a recent version of Adobe Flash player installed on your computer. If you don't have Flash you will have to wait a little longer until the tracks come available on various other websites. You might need to clear you browser cache by the way if you visited this page before and don't see tracks in the player. I hope you like the music you can find it on http://www.synth.nl/Apollo. The album will be released on CD on the 1st of October 2011. You can already order it from Groove Unlimited. The sales link is next to the player. Enjoy!