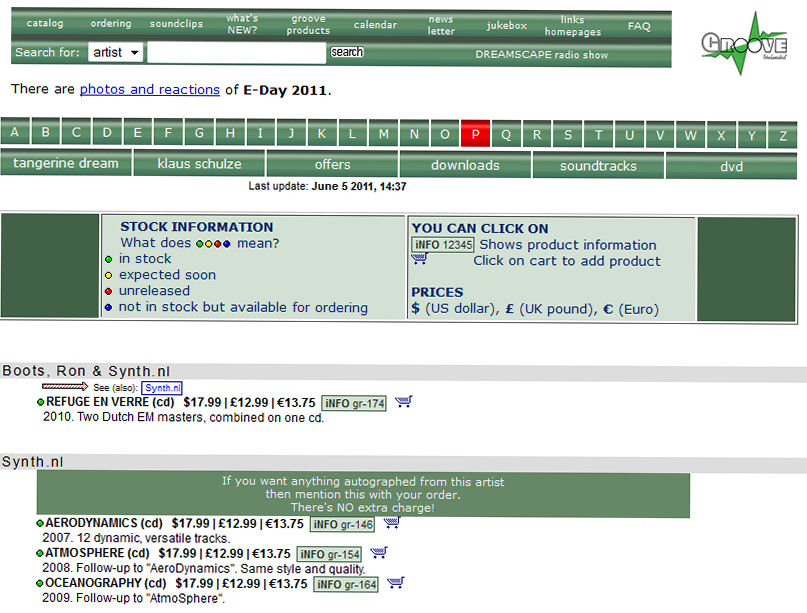 I have some great news. As of today Groove Unlimited (my record label) has lowered the prices on all its own label CD's. So that includes all my albums. Here is the original text from the news letter:

Dear Groove costumers. As of today almost all Groove Unlimited's own releases have a new sales price. As of today they are only € 13.75. So we have reduced the price with over 2 UKP or Euro's and over 3 USD per CD!! We have also reduced a lot of other prices in the catalog. And many of Grooves older releases are only € 9.99. This way Groove Unlimited is not only the best in service but also the cheapest store to get many of the Electronic music that is available. If you have bought a Groove CD in the last month (May 2011) you get an extra 5% reduction on your orders in June and July!! We have adjust all prices for people who have CDs in stock. We still want to give the best service that is available for you, our customers!!

You can find my CD's incl. the collaboration album I did with Ron Boots on this URL:

http://www.groove.nl/jump2.php?artiest=synth.nl Thanks for the support!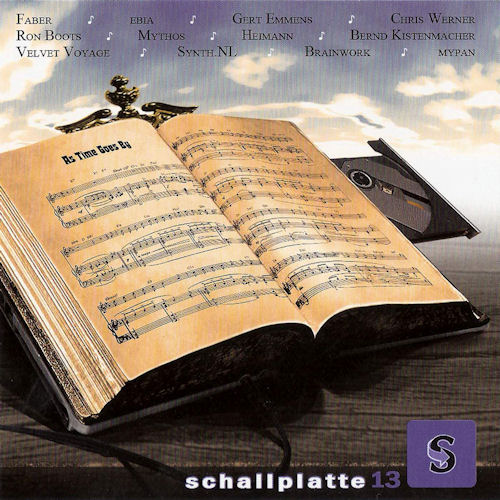 On the 4th of Juni 2011, the new SchallPlatte XIII sampler CD was released by the German Electronic Music Club Schallwende. It was released at the yearly Grill Fest they organize in the Gruga Park in Essen Germany. They made a CD this year where all member musicians could send in a track. A jury then selected 12 tracks from a lot of entries. So I am very happy that my track was selected. The theme for this album was literature. The Theme for this CD was literature this time and I chose the book fully titled: 'The Ingenious Gentleman Don Quixote of La Mancha' but I think everybody knows the main person as Don Quixote, the guy that fought wind mills on his donkey, because he thought they were giants. The book was written by Spanish author Miguel de Cervantes and was published in two volumes a decade apart (in 1605 and 1615). This CD is not for sale by the way. It is only distributed among the members. If you want this CD you will have to become a member I guess. You can listen to my track on this url: http://www.synth.nl/SchallPlatteXIII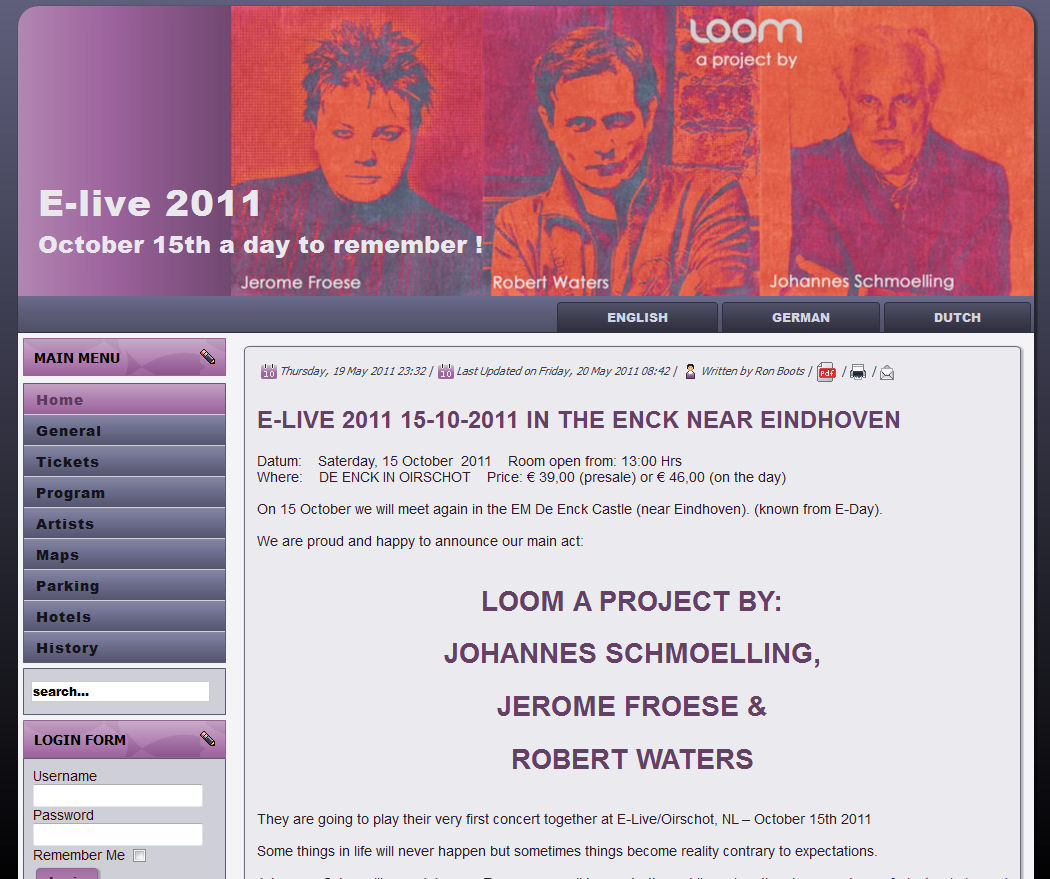 Here is some great news that I wanted to share with you. Ron Boots has arranged a very special main act there for the upcoming E-live festival on Oct 15th 2011. I think you'd better reserve your tickets quick because I hear they are going out very rapidly. The other acts will be announced soon and I can tell you they will be worth it too. I will update this post as soon as they are officially announced. And of course I'll be there again with a stall to sell some CD's and I'm sure by then my Apollo album will be long done. I'll have some more Apollo 3D animations with me as well and it would be nice to have a chat with you. So go on and order your tickets now! You can find the new website on this URL http://www.e-live.nl/. More info is coming soon so keep track of this website. I hope to see you there!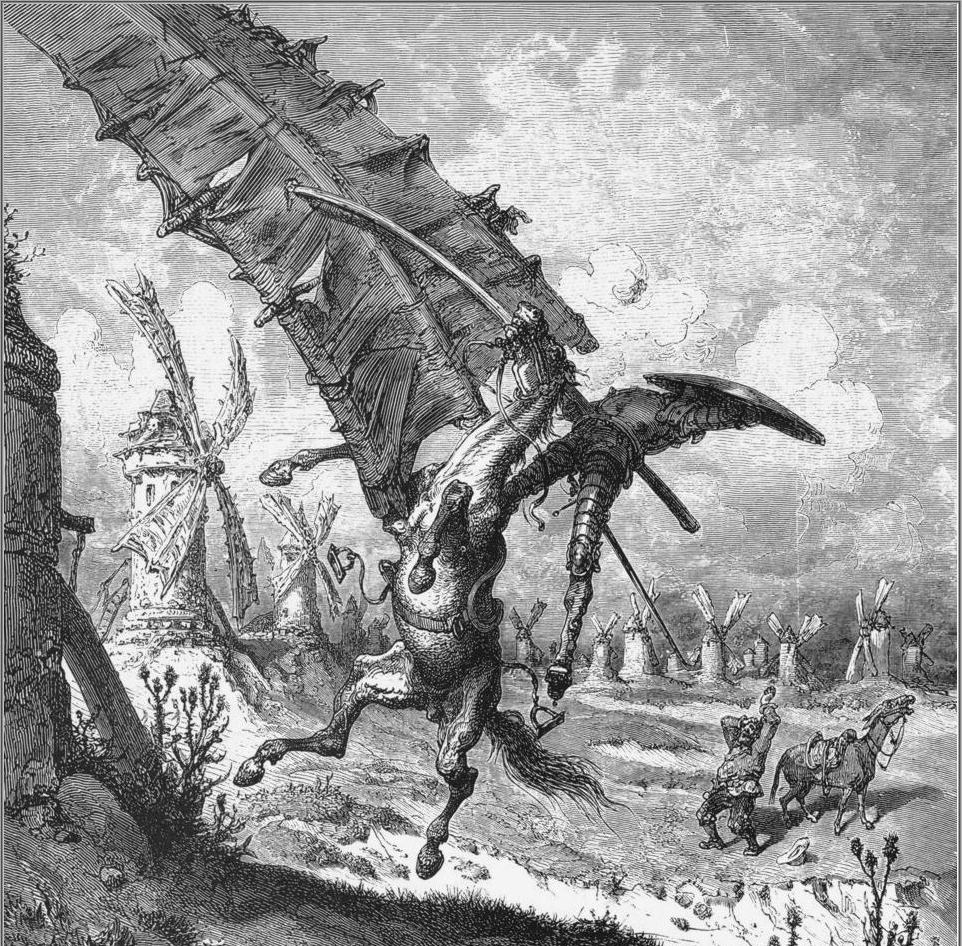 I have some good news. The track I made about Don Quixote a while ago was selected by the Jury. It will be released on the Schallplatte CD that is released by the German Electronic Music Club Schallwende every year. It is distributed to the members only and is not for sale. It is the 13th sampler CD released by them already and I'm very proud to be on there again. The theme of this sampler CD was literature this time. I don't know yet who else will be on it. The CD will be released on the 4th of June during the Grill Fest in Essen. If you'd like a copy of the CD I guess you will have to become a member. You can find more information on their website http://www.schallwen.de. I will be present during the Grill Fest to pick up my copy for sure :) When the CD is released I will put a copy of the track on my website so that you can listen to it. The mastering of this track was done by my good friend Hans Landman again. Last week we did the final version in his studio together. My other friend Ron Boots will be responsible for the mastering of the whole CD. So I'm sure it will sound just fine :)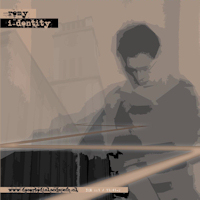 There was be a new CD released at the E-day festival in Oirschot (NL) on the 16th of April 2011 by Remy Stroomer from The Netherlands who released under his artist name Remy. We have first met on several occasions, mostly electronic music related events. We have become good friends since then and are in regular contact over the Internet. Remy has visited my studio several times and we already did some music together. When Remy asked my to do a contribution for his new CD I gladly said yes. His new album is called 'i-Dentity' and especially the title track is something very special. It is a 24 minutes long track, but very varied. It features several guest artist like Francis Rimbert (who playes on stage with Jean Michel Jarre), Erik Wollo, Gert Emmens and also by Synth.nl. I play a solo on top of Remy's music for about two minutes. right after Gert Emmens. I'm very honored to be on this CD together with all these great artists.  This is the first Remy and Synth.nl collaboration and I'm sure more will follow in the future. I'm glad to have been able to contribute to Remy's new CD in this way. The album is up for sale already. It costs only 10 euros ! More information on the album at http://www.synth.nl/Remy. You can also listen to an excerpt of the track here. It starts with part of the solo by Gert Emmens and after 43 seconds my solo starts.