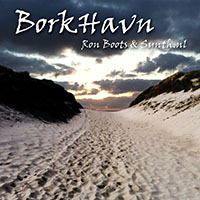 Released: Soon: somewhere in 2020, By Groove Unlimited
This is the second album by Ron Boots & Synth.NL. We have become very good friends over time. As you know we recorded our first album on a holiday trip and we repeated the process. This time we rented a house in Bork Havn in Denmark with our families. During the day we took some trips and in the evening Ron and Michel made music in the temporary studio they created in the house with equipment brought from their home studios. We are currently finishing up the album. More information will some soon. The album will be released before the end of 2020! The album will be released on CD and will also be for sale as a download album both in MP3 and FLAC format.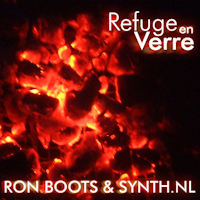 Released: October 9th 2010, By Groove Unlimited
This is our very first album together and it has a very nice story to it. We first met at a Synthesizer Meeting organized by the Dutch 'Synth Forum' in 2006. There we started talking about synthesizers and synthesizer music and found out that we shared the same fascinations. As a result Michel signed up as Synth.nl in 2007 with Groove Unlimited. We worked a lot in the studio together after that remixing and mastering. Since then we have become very good friends and we visit each other on regular basis. Also our wives, kids and even the dogs like each other. In 2010 our wives decided to rent a house together in the Belgian Ardennes for a weekend. We both brought a synthesizer and a laptop and tried to make music together for the first time and that went very well actually. We recorded quite some tracks there. After the weekend we decided that we should release this music on CD. So we started on finishing the music together when we got back in our own studios. The result is this album called 'Refuge en Verre', which was the name of the house we rented. We got the inspiration for the music we played from the beautiful nature in the Belgian Ardennes and the nice time we had with our families over there. Most of the tracks were played live as improvisations in the temporary studio that we created in the rented house.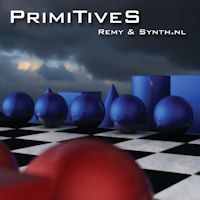 Released: April 6th, 2013 by Groove Unlimited
After we first met at the E-live festival in 2007 and several other electronic music events, it soon became clear that we had a common interest in synthesizers as well as the music of Jean Michel Jarre. He influenced us both, but our own styles evolved in different directions. Eventually during one of our dinners we decided that it would be cool to make some music together or at least give it a try. So we started doing some studio sessions and found out that our approaches were completely different. Remy started yelling musical terms and Michel had no idea what he was talking about. Where Michel can't even read notes, Remy is classically schooled. In the end we found out that we shouldn't talk too much and should just listen to each other and improvise. That turned out to be a good idea and in the end we made a lot of useful material. During this process we became good friends and we think you can hear that back on the album. We think that this album is a good mixture of both our styles with music we wouldn't have created on our own. We hope you enjoy listening to this album as much as we did creating it.