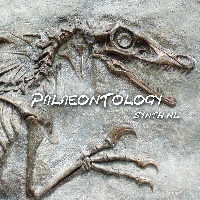 Released: Not yet. Somewhere in 2021, By Groove Unlimited
The album will hopefully be released before the end of 2021! The album will be released on CD and will also be for sale as a download album both in MP3 and FLAC format.
Please note samples will follow soon and will be only excerpts of the actual songs. The whole CD is over 60 minutes long and holds 12 tracks!
For sale at:

Not yet. Coming soon.
Track info:
| Nr | Name | Length | Description |
| --- | --- | --- | --- |
| 1 | PalaeonTology | ? | |
| 2 | Triassic | ? | |
| 3 | Plateosaurus | ? | |
| 4 | Pleisiosaurus | ? | |
| 5 | Saurosuchus | ? | |
| 6 | Jurassic | ? | |
| 7 | Brachiosaurus | ? | |
| 8 | Pterodactylus | ? | |
| 9 | Cretaceous | ? | |
| 10 | Triceratops | ? | |
| 11 | Velociraptor | ? | |
| 12 | Tyrannosaurus | ? | |