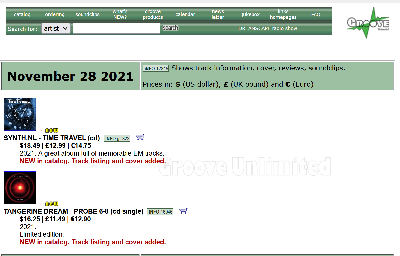 Hi everyone. I'm happy to inform you than Ron Boots has finished Remixing and Mastering my TimeTravel album. The artwork is done and CDs are being produced as I write this. You can already pre-order the CD is you want a physical product directly from Groove Unlimited (my record label). They will send the CD out as soon as they arrive from the factory and you will be the first to have it. The album will also be available as a download later on both from the Groove Unlimited download shop and from BandCamp including the artwork. The download will be available as 48 Khz 24/32 (not sure yet) Bit as well. You can order the CD on this URL: https://www.groove.nl/jump2.php?artiest=synth.nl I will update you as soon as the album is officially released with the other buying options. Thank you all for your continued support.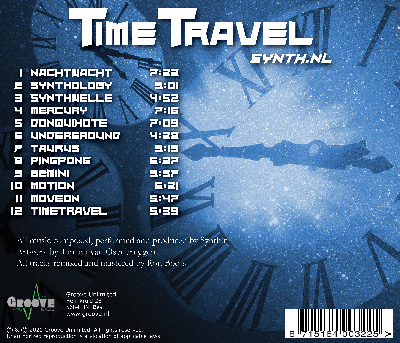 I'm sorry to have been quiet for a while again. I have been very busy with my new company ArtiLED and I also had some trouble with my ears and lost quite some time being ill. So I'm very behind schedule. I planned to release TimeTravel at the E-live festival in October but I won't make it unfortunately. The artwork is done and the music is done, but I'm still working on the final mixes and mastering with Ron Boots. We had a version ready, but I was not completely satisfied with it and now I'm going on a much needed holiday to Iceland first. So we will pick it up after my holiday. It will still be released in 2021 but only a little bit later. I won't attend E-live either because of the holiday. I really wanted to be there and see you all again, but I couldn't plan the holiday on another time. We are going with an organized tour with fixed dates.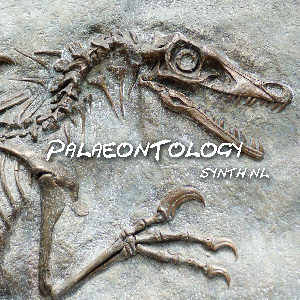 I'm currently working hard on both the music and the artwork for my upcoming new solo album. The album will be called PalaeonTology and it is inspired by dinosaurs. This album will be a travel through some of the more well know prehistoric periods and will feature several dinosaur species. On land, in the water and in the air. I already have about 60% of the album done and the plan was to release it in October on the E-live festival by Groove Unlimited in Eindhoven in The Netherlands, but I'm sorry to inform you I didn't make that. I cannot be there either unfortunately.Normally on my concept albums I use a lot of sound I sampled. That is of course a bit hard with extinct species. So I did some sound design inspired by Jurassic Park and made my own dinosaur sounds. Can't wait to let you hear those, but for now here is the cover of the album. I hope you like it. I will show more of the artwork and the album later. You can already find the track list on this link: https://www.synth.nl/music/upcoming/palaeontology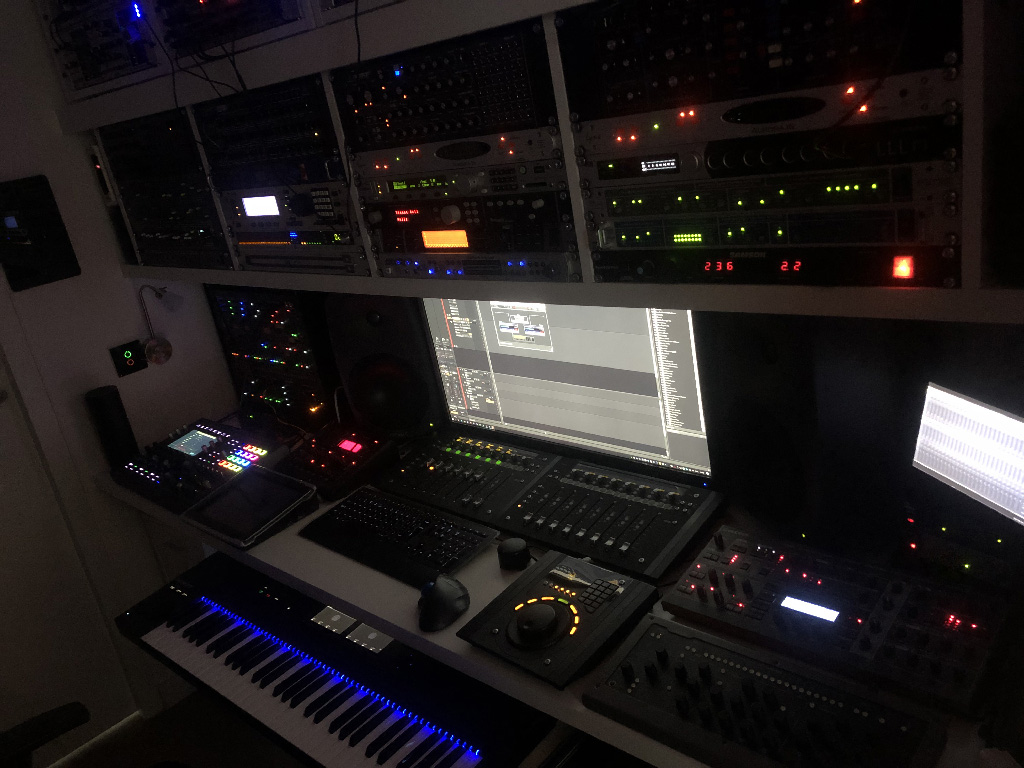 As you all know my old studio was gone because of the divorce. With the help of my good friend Ron Boots I was able to build a new studio again in our new apartment in Rotterdam where I live with my girlfriend Sonja. She didn't plan for me to move in so there isn't much room. The studio is actually 2 x 3 meters, but I'm very happy with it. Here is a small tour of my new studio. I managed to save some equipment from my old studio and bought some used and new stuff to start all over again. Here is a nice overview of my desk. I'm still using Cakewalk Sonar from Bandlad and a Native Instruments Komplete master keyboard. Since the studio isn't very wide I build in as compact as possible. Most stuff is modules and eurorack modular as you can see.


Again it has been quite for a while. And for a good reason. I started a new company. On this blog I will also update you on that. The company is called ArtiLED and as the name suggests it has something to do with Art and Leds. When I moved into my new apartment in Rotterdam I was looking for some special lighting and what I wanted wasn't available. So I decided to start building my own lights based on Smart Leds. Every light will be custom build from a raw piece of aluminum and every light will be it's own computer. Every led can be individually addressed and it will react to music and images. I will show you more later. If you can understand Dutch (of know how to use Google Translate) you can have a peek at the website I'm building even though it isn't finished yet. The first product will be a single Led Computer without the lamp. I will explain how and when later. For me this is the ideal combination of my hobbies. Electronics, 3D design and programming. Here is the link to the website https://www.artiled.nl. You can also follow the company on Instagram if you like: https://www.instagram.com/artiledbv
A nice video Rob made of the 'Venskab' track that I made with Ron Boots for the 'BorkHavn' album. You can read more about BorkHavn on https://www.synth.nl/borkhavn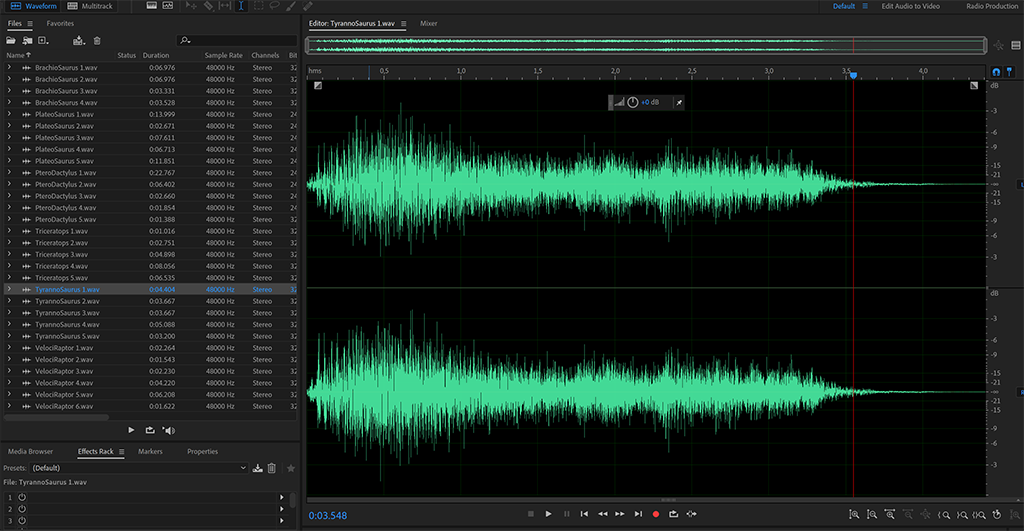 As you all know I like to use my own recorded samples in my music. I went out a lot with my portable audio recorder to sample ocean sounds, rain, wind, thunder or dolphins or whatever else I needed. But when you make an album about dinosaurs that is a bit difficult since they are no longer around. So last week I decided to start designing my own dinosaur sound effects. My inspiration was of course Jurassic park because nobody knows how they actually sounded. Of course I could not use the sounds from the movies since, first of all it is not allowed due to copyright and secondly there is usually talking or music or other noises over the sounds. I recorded and collected a lot of animal sounds over the years and I used them for this purpose. Since dinosaurs where very big you can imagine they make big and low sounds. Most of the work was first cleaning up the sounds. Removing background noise and wind noise and after that stretching the sounds to make them longer en lowering the pitch. After that I layered multiple animal sounds together for the maximum effect. In the picture there is a little give away which sounds I made. There will be tracks about these animals on the album. But there is still a lot of work to be done before you can listen.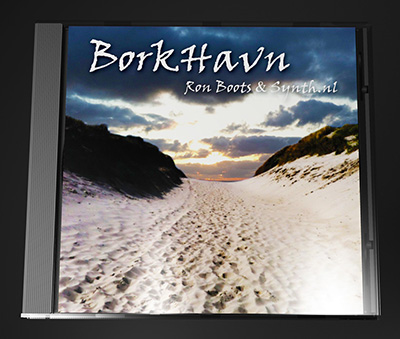 Now that the BorkHavn CDs are in also the first reactions are coming in. This is always the nicest part about releasing an album. As you might know producing this kind of music you don't do for the money, but it is nice if you can make people happy with your music. So far reactions have been very positive and BorkHavn also got some radio airplay already. But also the first reviews are coming in. I wanted to share this very nice review by the German Electronic Music club Schallwende with you. It was written by the CEO herself. It was originally in German, but it was translated to English here. The link to the original German version is here: https://www.synth.nl/reviews/borkhavn/1213-borkhavn-schallwende

Ron Boots & Synth.nl: - BorkHavn

It has taken eight long years and now she is finally here! "BorkHavn", the second collaboration of Ron Boots and Michel van Osenbruggen, better known in the EM-Scene as Synth.NL. This great record was created as a rough version during a relaxed family holiday of the Boots' and van Osenbruggens. During the day they enjoyed the beach life and the beautiful nature in Borkhavn, Denmark, and in the evening Ron & Michel "buried" themselves in the small improvised studio, which they had equipped with their brought along mini-equipment. Already the two thoroughbred musicians started to improvise. During these sessions I would have loved to listen and see ... Michel and Ron assure us that all the music on the present album was improvised live in this cottage.

The holiday together must have been musically very fertile for both of them, otherwise such an excellent record would not have come out. Unfortunately, the two of them withheld this jewel from us for many years and we were longing to find out whether and how things would continue after their joint debut in 2010 "Refuge En Verre". "Polished" and remixed in October and November 2020, the CD fortunately made it into this year's pre-Christmas season. "BorkHavn" is another ray of hope in these dark times of crisis, next to Electric Mud's "Quiet Days on Earth"- my CD of the year. (see my review in schalldruck No. 54.)

Of course the music doesn't sound Christmassy, quite the contrary! It is very powerful in many parts and sometimes even martial. In my head - even when listening to it several times - always the same film is playing: Erik "the Red" defeats the roaring sea after a hard fight and discovers Greenland with his Vikings. BorkHavn has become fantastic film music. Various musical variations such as melancholy, opulence, and gentleness, wonderfully expressed by a guitar in a minor key, staccato-beaten (snare) drums, as well as dreamlike, delicate piano playing, make the album something very special. This rhythmic interplay is a very interesting sound variation, which I have not heard so often.

In any case, both Michel and Ron, this time from a completely different musical side than before. Two EM giants have come together, whose music makes you want more! Chapeau, dear Ron and dear Michel!

For me, "BorkHavn" is an extremely cinematic consolation at the end of this bizarre year. Music on, head cinema on!
If you don't have this masterpiece yet, please add it to your wish list!
I was asked by BIT Datacenters in The Netherlands to make a background track for their new company video. Here you can watch the video and hear the music I created in the background.
In 2010 I was contacted by Thomas de Rijk who was studying at that time at the Willem de Kooning Film Academy in Rotterdam. He asked if I wanted to cooperate in a documentary for his school project. And of course I agreed. He made this very cool documentary about my burn-out and how I got into producing my own music. I think he did a great job! The documentary is in the Dutch language, but it has English subtitles. I hope you enjoy it. I has some nice NASA HD footage (courtesy NASA) and also some nice shot from my Apollo Studio. It took a while before it ended up online, but here it is:) The music you hear is coming from my Apollo album. I hope you enjoy it. Thanks a lot Thomas!